Atomos Full to Mini HDMI Coiled Cable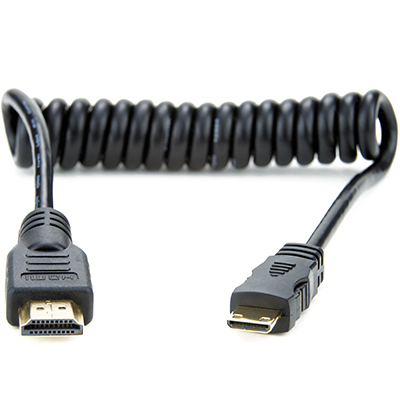 With this Full HDMI to Mini HDMI cable, we're allowed to hook our shogun monitor directly to our cameras. This 11.8 inch cord can extend itself up to 17.7 inches, just incase you need that extra length. It also prevents the cord from getting those annoying knots and kinks while you pack it for set. You can't have too many of these to help get your picture on a bigger screen.
B&H Link: http://www.bhphotovideo.com/bnh/controller/home?O=&sku=1065083&gclid=CK_upcWWh8wCFVdahgodCSoKPA&is=REG&ap=y&m=Y&c3api=1876%2C92051677562%2C&A=details&Q=
About the author
Chris is a hopeless Technology Fanatic, an Inbound & Outbound Marketing Expert as well as a Trusted I.T. Advisor, Web, Graphics & Software Designer. When he's not running Directive and JoomConnect he's probably sharpening his skills as an Amateur Photographer and Filmmaker. Chris lives with his wife Charlotte and their 2 sons in Upstate NY. Visit his photography site at www.directivestudios.com.
Comments
No comments made yet. Be the first to submit a comment
By accepting you will be accessing a service provided by a third-party external to https://www.directivestudios.com/