Monday, 05th December 2022
Canon EOS 7D Digital Camera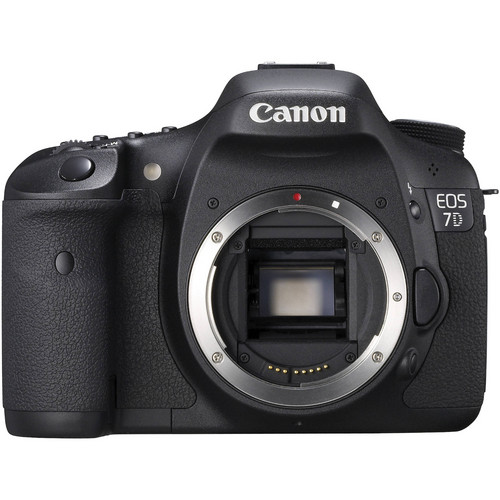 Besides my original film cameras, the 7D was my second professional DSLR Camera and my first Canon Camera. My first DSLR Camera was a Nikon. The Nikon was broken and I hadn't had a camera for about 2 years.
The way I got back into it was kinda typical of how I do a lot of things; myself. You see, I needed to get a company music video shot for an upcoming industry event.
Long time friend and client Joseph Stillman from Lapaloma Films had given me a quote, it was very very reasonable, we just didn't have the budget. So I decided to take the money I did have budgeted and buy my own camera that was able to shoot HD Video.
I ended up with the Canon EOS 7D. I remember going to Best Buy and getting it, I remember the 45 mins I spent pacing with my wife in the store on buying it or not because it was a big chunk of change. But eventually I decided to do it. I figured we'd get a quality video from it and then finally I could be back to taking pictures which has been a love of mine for over 20 years.
We had an hour drive home so as I played with it in the car I kinda just lost my mind. I was sooo excited. I can't explain how I felt but it was a moment for me.
I had no idea soon I would wish I didn't buy a kit lens, but I was happy anyway.
I love this camera I still carry it as a spare in my bag and use it for B roll.
The firmware recently got a nice update and it's still a mint piece of kit!
About the author
Chris is a hopeless Technology Fanatic, an Inbound & Outbound Marketing Expert as well as a Trusted I.T. Advisor, Web, Graphics & Software Designer. When he's not running Directive and JoomConnect he's probably sharpening his skills as an Amateur Photographer and Filmmaker. Chris lives with his wife Charlotte and their 2 sons in Upstate NY. Visit his photography site at www.directivestudios.com.
Comments
No comments made yet. Be the first to submit a comment