Canon Zoom Wide Angle-Telephoto EF 24-70mm f/2.8L USM Autofocus Lens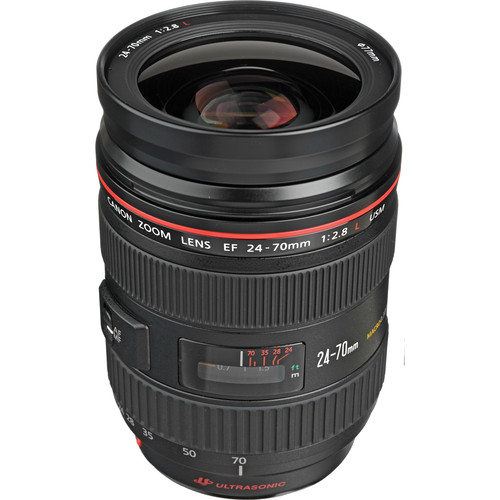 I use this lens a lot. If I leave with only 1 lens, this one is usually it. It's tack sharp and what you would expect from Canon's L-Series Lenses. It's great for videos and stills.
The only thing that bummed me out was a short time after I purchased it, they announced the series II version. If they added Image Stabilization I would have considered it. Without it, it's not enough of an upgrade for the money.
The Series II version is also a lot more expensive. If you're on a budget, I would not hesitate picking one up on ebay used.
Digital Picture Review:
http://www.the-digital-picture.com/Reviews/Canon-EF-24-70mm-f-2.8-L-USM-Lens-Review.aspx
Stay Informed
When you subscribe to the blog, we will send you an e-mail when there are new updates on the site so you wouldn't miss them.
About the author
Chris is a hopeless Technology Fanatic, an Inbound & Outbound Marketing Expert as well as a Trusted I.T. Advisor, Web, Graphics & Software Designer. When he's not running Directive and JoomConnect he's probably sharpening his skills as an Amateur Photographer and Filmmaker. Chris lives with his wife Charlotte and their 2 sons in Upstate NY. Visit his photography site at www.directivestudios.com.
Comments
No comments made yet. Be the first to submit a comment