Wednesday, 28th July 2021
Delkin Device SensorScope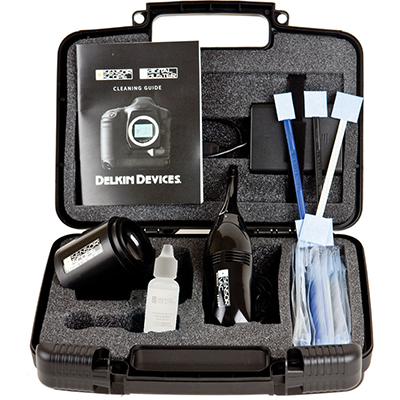 A damaged camera sensor can really ruin a photographer's day. Here at the studio we have the SensorScope cleaning system to help keep our DSLR's sensors safe. With sensor safe cloths, different size wands, and solutions included, we're sure to remove that unwanted dust and other materials from our sensor. The SensorScope allows you to inspect your camera's sensor as if it were under a magnifying glass, which fits all DSLR cameras without the hassle of adapters. However only clean your sensor with this kit if your sensor needs it!
B&H Link: http://www.bhphotovideo.com/bnh/controller/home?O=&sku=778946&gclid=CKKCrt787McCFcWPHwodca8OrQ&is=REG&m=Y&A=details&Q=
About the author
Chris is a hopeless Technology Fanatic, an Inbound & Outbound Marketing Expert as well as a Trusted I.T. Advisor, Web, Graphics & Software Designer. When he's not running Directive and JoomConnect he's probably sharpening his skills as an Amateur Photographer and Filmmaker. Chris lives with his wife Charlotte and their 2 sons in Upstate NY. Visit his photography site at www.directivestudios.com.
Comments
No comments made yet. Be the first to submit a comment
By accepting you will be accessing a service provided by a third-party external to https://www.directivestudios.com/