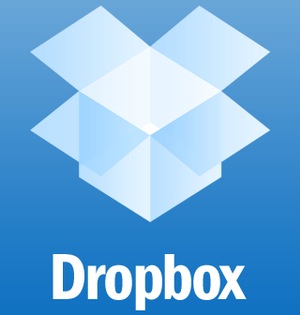 Dropbox for Business is now available from my IT company Directive. Reach out to my team if you would like some information or a demo. They understand Photographers/Videographers and their workflow.
Dropbox, the world's most respected file sharing solution, has recently become much more user friendly in the business world with the launch of their new tier "Dropbox for Business". A personal Dropbox Pro account will either run you $10 a month or $99 a year, and offers you 100gb of storage with limited options. This is great for a personal account to simply access files with, but what about projects you need to collaborate with others on? What if you need professional tools to manage access across a wide array of devices? Dropbox is now offering an answer to these questions and more.
The first feature to really stand out is that you can couple your personal account with your business one, and access them from one place without the two crossing proverbial paths. Dropbox is also advertising you now have access to unlimited storage. Although they offer you a terabyte to start, if that is not going to be enough space simply contact Dropbox and they will add storage capacity as necessary. The service runs $795 a year allowing 5 users access, each additional user is an extra $125.
Aside from a tool that can now be shared amongst team members and worked on from anywhere, Dropbox Business gives you unlimited file recovery, as well as unlimited version history of that file, allowing you to access any version from any point in time. The new Sharing Log Audit tool is in place to limit access to people outside of the designated team on a file by file or folder by folder basis. It also allows admins to see who is sharing what with who and when. The tool can also be used to prevent an employee from accessing his personal files on his workstation.
The remote wipe feature is also a very helpful tool in the case of a device being stolen or misplaced, or even a disgruntled employee you had to let go abruptly. It allows you to remotely get rid of any and all data you see fit from said Dropbox account. So even if you just want to remotely delete older files that are no longer needed you can do so with ease.
The account transfer option let's your business manage teams and files in a manner never before available. If an employee is switching teams or leaving the company entirely an admin can easily select an heir to those documents, and shift the contents into a business folder you create for them.
I keep backups of my vetted photos, Adobe Premiere project files and Lightroom files on Dropbox as an additional backup and as a way to share files with others, whether it's a client or coworkers, and I'm always in control of the files. It doesn't work well for everything, it's no fun transferring large video files around specially if you are shooting RAW. This goes for the photos too, I'm just backing up my portfolio worthy raw files and the rest I still back up with our BDR (Backup and Disaster Recovery) solution.

With Dropbox boasting over 200 million users, and offering secure 256-bit encryption it has become the cloud platform to use. With a 99.999999999% reliability rate it's no wonder over 4 million businesses and 97% of Fortune 500 companies are using this tool to coordinate and manage workflows across the cloud. Stop dragging your feet trying to find the perfect cloud solution and drop in on Dropbox for business.
About the author
Chris is a hopeless Technology Fanatic, an Inbound & Outbound Marketing Expert as well as a Trusted I.T. Advisor, Web, Graphics & Software Designer. When he's not running Directive and JoomConnect he's probably sharpening his skills as an Amateur Photographer and Filmmaker. Chris lives with his wife Charlotte and their 2 sons in Upstate NY. Visit his photography site at www.directivestudios.com.
Comments
1 Immediately confounded with all the accommodating records this is on it. to an incredible degree extraordinary post, precisely what i was watching out and i'm looking for forward to separating your distinctive posts soon. Free to surf college paper writing service
Immediately confounded with all the accommodating records this is on it. to an incredible degree extraordinary post, precisely what i was watching out and i'm looking for forward to separating your distinctive posts soon. Free to surf [url=https://www.collegepaperwritingservices.com]college paper writing service[/url]