Glidecam HD4000 Stabilizer System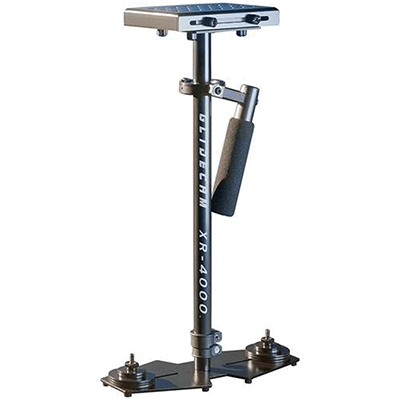 For any cameras from 4 to 10 pounds, the Glidecam HD4000 is a great walking and running stabilizer we have here at the studio. The quick release plate makes it nice and easy to put on and take off the camera. It's free floating, 360 degree pan and tilt really gives you the variety of angles needed for any running or walking shot. Simply counterbalance the weight of your camera with the adjustable weights on the system itself, and you're off to the races. Great for those unsturdy, quick shots.
B&H Link: http://www.bhphotovideo.com/c/product/579908-REG/Glidecam_HD_4000_HD4000_Stabilizer_System.html
About the author
Chris is a hopeless Technology Fanatic, an Inbound & Outbound Marketing Expert as well as a Trusted I.T. Advisor, Web, Graphics & Software Designer. When he's not running Directive and JoomConnect he's probably sharpening his skills as an Amateur Photographer and Filmmaker. Chris lives with his wife Charlotte and their 2 sons in Upstate NY. Visit his photography site at www.directivestudios.com.
Comments
No comments made yet. Be the first to submit a comment