Monday, 05th December 2022
GoPro Hero 4 Black Edition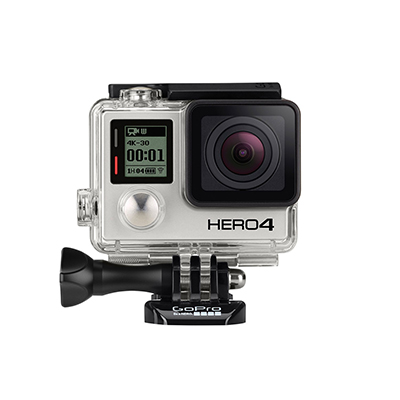 We're always looking for gear that will bring better resolution pictures and videos to the table. The GoPro Hero 4 Black does exactly that. Supporting 4K footage, the Hero is great for aerial and underwater film and photos! The fully waterproof housing allows us to get the image we want no matter what the elements are. With the auto low light and night photo modes, we can now use the Hero 4 throughout any part of the day.
B&H Link: http://www.bhphotovideo.com/c/product/1078001-REG/gopro_chdhx_401_hero4_black_edition_adventure.html
About the author
Chris is a hopeless Technology Fanatic, an Inbound & Outbound Marketing Expert as well as a Trusted I.T. Advisor, Web, Graphics & Software Designer. When he's not running Directive and JoomConnect he's probably sharpening his skills as an Amateur Photographer and Filmmaker. Chris lives with his wife Charlotte and their 2 sons in Upstate NY. Visit his photography site at www.directivestudios.com.
Comments
No comments made yet. Be the first to submit a comment