Sunday, 28th November 2021
Impact Octacool-9 Fluorescent Light with Octabox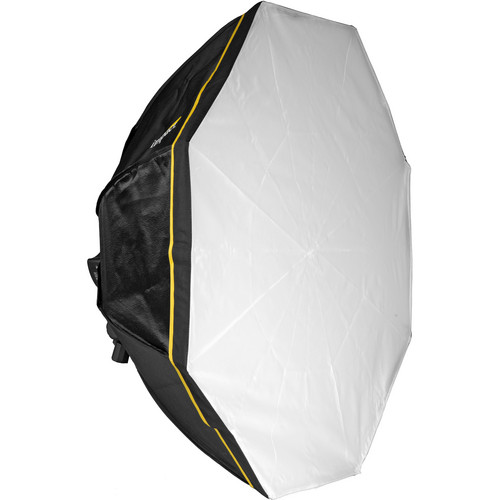 I consider these studio only lights. I really wish I just invested in led lights early on. They do work great though, but to me they are not portable at all.
EDIT: I have since purchased more portable LED Lights and I take it back, I am happy I invested in these first and they are great for the studio.
These have 9 Bulbs and create some great light. We have 4 of them, mainly so we can light the background well and two for the subject and we use a smaller 5 bulb version for hair light etc.
You can read more about them at Impacts Website:
http://www.impactstudiolighting.com/detail?sku=699030
About the author
Chris is a hopeless Technology Fanatic, an Inbound & Outbound Marketing Expert as well as a Trusted I.T. Advisor, Web, Graphics & Software Designer. When he's not running Directive and JoomConnect he's probably sharpening his skills as an Amateur Photographer and Filmmaker. Chris lives with his wife Charlotte and their 2 sons in Upstate NY. Visit his photography site at www.directivestudios.com.
Comments
No comments made yet. Be the first to submit a comment
By accepting you will be accessing a service provided by a third-party external to https://www.directivestudios.com/