iStabilizer tabFlex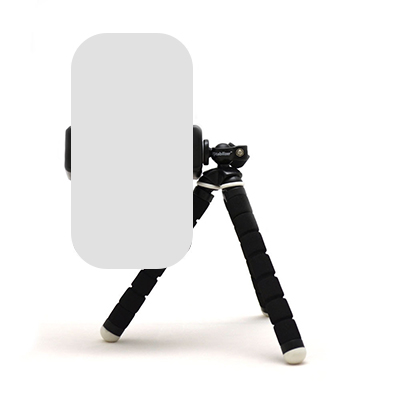 Now-a-days it is very unlikely to not have a tablet or mobile device on set. Its nice to easily access the information on your device while filming. This can help you access things such as your photography or video apps, to even client and talent information. This flexible legged tripod is ideal for holding your device where it is easy to access in either portrait or landscape modes. The foam rubber padding helps secure your device without risking any scratches or damage. Have your devices out and ready to go with this great little tool!
B&H Link: http://www.bhphotovideo.com/c/product/995447-REG/istabilizer_isttabf01_tabflex.html
About the author
Chris is a hopeless Technology Fanatic, an Inbound & Outbound Marketing Expert as well as a Trusted I.T. Advisor, Web, Graphics & Software Designer. When he's not running Directive and JoomConnect he's probably sharpening his skills as an Amateur Photographer and Filmmaker. Chris lives with his wife Charlotte and their 2 sons in Upstate NY. Visit his photography site at www.directivestudios.com.
Comments
No comments made yet. Be the first to submit a comment