K-Tek Stringray Bag For Tascam 70D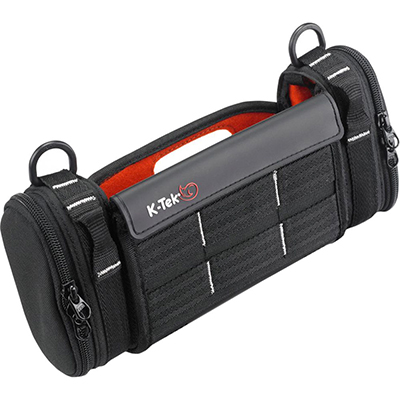 As we begin to get more involved with audio, we decided to grab this Stingray Bag for our Tascam 70D audio recorder. The fact we can easily access the battery and media compartments can really speed up time on site. This allows us to get inside of the bag without even taking our recorder out of it. The additional features such as it's straps to attach accessories and receivers, as well as keeping the camera attached to the recorder while it is still it the this case, really gave us the extra bump with wanting to purchase this item.
B&H Link: http://www.bhphotovideo.com/c/product/1200016-REG/k_tek_kstg70_stingray_bag_for.html
About the author
Chris is a hopeless Technology Fanatic, an Inbound & Outbound Marketing Expert as well as a Trusted I.T. Advisor, Web, Graphics & Software Designer. When he's not running Directive and JoomConnect he's probably sharpening his skills as an Amateur Photographer and Filmmaker. Chris lives with his wife Charlotte and their 2 sons in Upstate NY. Visit his photography site at www.directivestudios.com.
Comments
No comments made yet. Be the first to submit a comment