Tuesday, 03rd October 2023
Kessler Crane Pocket Jib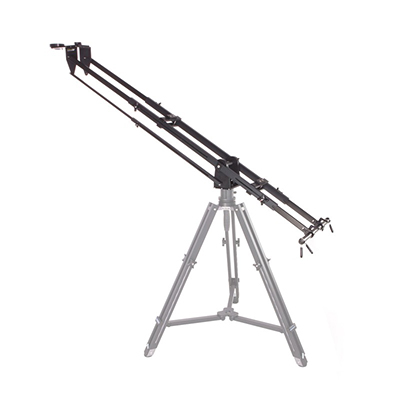 The Kessler Pocket Jib allows us to put the camera where our arms and tripods aren't willing to go. By being able to fully maneuver the jib, its 100mm bowl allows you to mount a fluid head which will give you even more angle opportunities. This is a great support system for both in and out of the studio. We wouldn't mind if it was a little more portable, but with the fully collapsible body allows us to get it where it needs to go!
B&H Link: http://www.bhphotovideo.com/bnh/controller/home?O=&sku=1088121&gclid=CN_2qbTHl8cCFQ6RHwodHWgPlA&is=REG&m=Y&A=details&Q=
About the author
Chris is a hopeless Technology Fanatic, an Inbound & Outbound Marketing Expert as well as a Trusted I.T. Advisor, Web, Graphics & Software Designer. When he's not running Directive and JoomConnect he's probably sharpening his skills as an Amateur Photographer and Filmmaker. Chris lives with his wife Charlotte and their 2 sons in Upstate NY. Visit his photography site at www.directivestudios.com.
Comments
No comments made yet. Be the first to submit a comment