Lens Cleaning Pen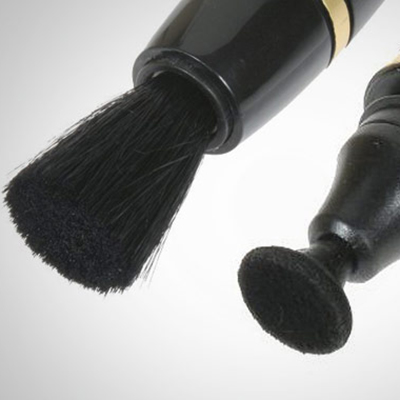 Scratching and damaging a lens can be a nightmare for any camera operator. A great little tool to help prevent that is to carry around a LensPen with you. This tool can help you brush off any hair, dust, and other unwanted residue from your lenses and eyepiece. We have a couple in our camera bags just in case. Definitely something to have in your pocket or camera bag to help prevent any unwanted things from your camera!
B&H Link: http://www.bhphotovideo.com/c/product/1091759-REG/lenspen_nlp_1cpb_lenspen_professional_black.html
About the author
Chris is a hopeless Technology Fanatic, an Inbound & Outbound Marketing Expert as well as a Trusted I.T. Advisor, Web, Graphics & Software Designer. When he's not running Directive and JoomConnect he's probably sharpening his skills as an Amateur Photographer and Filmmaker. Chris lives with his wife Charlotte and their 2 sons in Upstate NY. Visit his photography site at www.directivestudios.com.
Comments
No comments made yet. Be the first to submit a comment