MTX: Multi-Tool with 22 bits & 1 hex key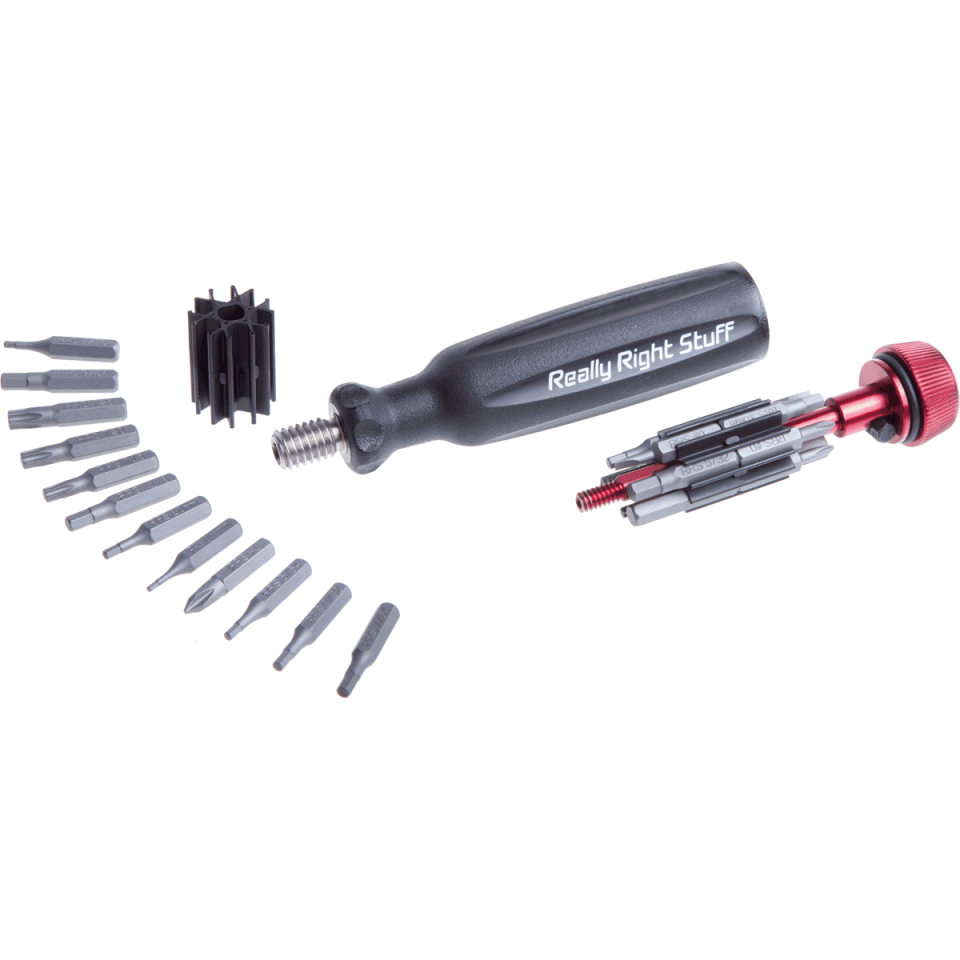 This tool travels with me, works with all the Really Right Stuff Gear as well as other gear.
Includes Flat Tips, Cross Tips, Star Tips and Hex Tips.
The really cool thing is it mounts underneath my tri-pod center column.
Manufacturers Site: http://reallyrightstuff.com/ProductDesc.aspx?code=_MTX&type=4&eq=
Here's some pics: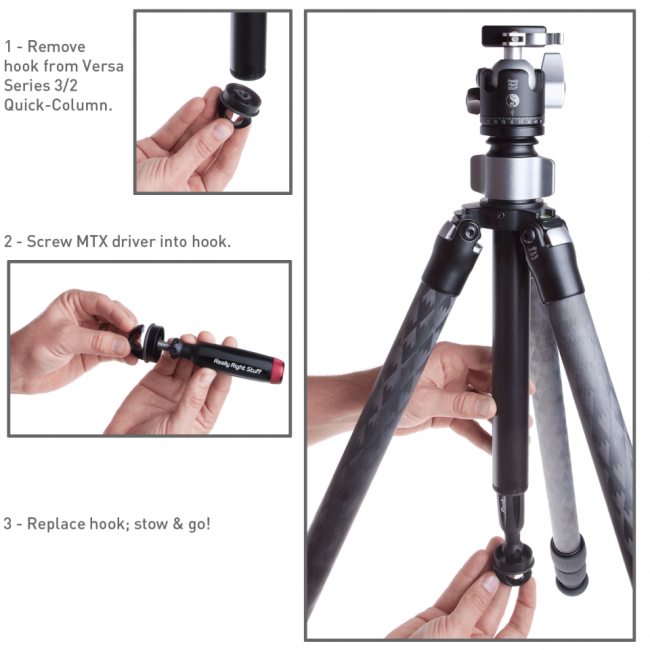 About the author
Chris is a hopeless Technology Fanatic, an Inbound & Outbound Marketing Expert as well as a Trusted I.T. Advisor, Web, Graphics & Software Designer. When he's not running Directive and JoomConnect he's probably sharpening his skills as an Amateur Photographer and Filmmaker. Chris lives with his wife Charlotte and their 2 sons in Upstate NY. Visit his photography site at www.directivestudios.com.
Comments
No comments made yet. Be the first to submit a comment