Sunday, 28th November 2021
On-Stage SB9600 Tripod Studio Boom Stand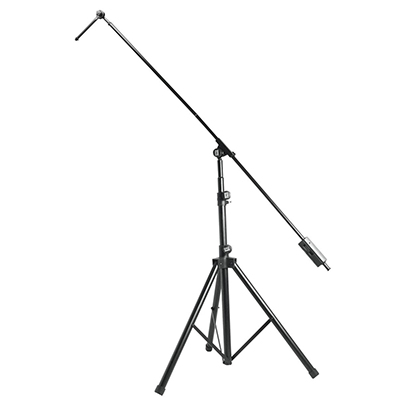 It's tiring holding a boom mic for hours, especially if you need to hold it in one spot. We use the SB9600 Tripod Studio Boom Stand to hold our mic while filming. This boom stand has a base of 32-48" for superb stability and security for your mic. It's 7 pound counterweight provides even more security to your microphone as it balances to take pressure off of both ends of the support shaft. A very light weight stand helps us travel with more gear. Highly suggest stand for someone who will be using a boom mic without hands to hold it!
B&H Link: http://www.bhphotovideo.com/c/product/407080-REG/On_Stage_SB9600_SB9600_Studio_Tripod_Boom.html
About the author
Chris is a hopeless Technology Fanatic, an Inbound & Outbound Marketing Expert as well as a Trusted I.T. Advisor, Web, Graphics & Software Designer. When he's not running Directive and JoomConnect he's probably sharpening his skills as an Amateur Photographer and Filmmaker. Chris lives with his wife Charlotte and their 2 sons in Upstate NY. Visit his photography site at www.directivestudios.com.
Comments
No comments made yet. Be the first to submit a comment
By accepting you will be accessing a service provided by a third-party external to https://www.directivestudios.com/