Panasonic Lumix G X Vario 12-35mm f/2.8 Asph. Lens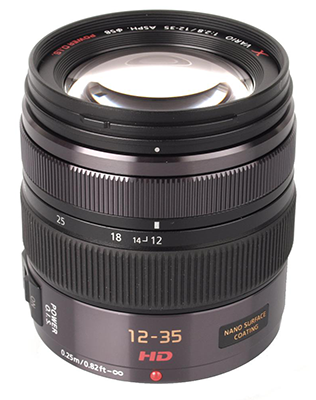 This 2.8 12-35mm lens is officially our number one lens on our GH4! We use it mainly for our standard, "waist and up" shot on our talent. It is a very compact and light-weight lens that comes with many awesome features such the 2.8 brightness that covers the entire zoom range. Works and looks great.
B&H Link: http://www.bhphotovideo.com/c/product/865111-REG/Panasonic_H_HS12035_Lumix_G_X_Vario.html?gclid=CKe-kpb53cYCFRCEaQodBB4MlA
Stay Informed
When you subscribe to the blog, we will send you an e-mail when there are new updates on the site so you wouldn't miss them.
About the author
Chris is a hopeless Technology Fanatic, an Inbound & Outbound Marketing Expert as well as a Trusted I.T. Advisor, Web, Graphics & Software Designer. When he's not running Directive and JoomConnect he's probably sharpening his skills as an Amateur Photographer and Filmmaker. Chris lives with his wife Charlotte and their 2 sons in Upstate NY. Visit his photography site at www.directivestudios.com.
Comments
No comments made yet. Be the first to submit a comment