Sennheiser Wireless Microphone System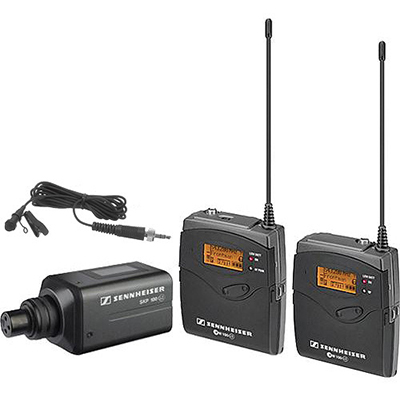 Some people have bad experiences with wireless devices. There's a lot to worry about when it comes to trusting your audio equipment without anything attached to it. This is why we recommend the Sennheiser ew 100 ENG G3 wireless kit. The EK 100 receiver is not only reliable, but durable. This features 4 preset memory locations which can be customized to any of the 1,680 frequencies. This kit also comes with the ME 2 lavalier microphone that is capable of capturing audio in the most demanding environments with its sensitivity and frequency response features.
B&H Link: http://www.bhphotovideo.com/c/product/618735-REG/Sennheiser_EW_100_ENG_G3_A_Evolution_G3_100_Series.html
About the author
Chris is a hopeless Technology Fanatic, an Inbound & Outbound Marketing Expert as well as a Trusted I.T. Advisor, Web, Graphics & Software Designer. When he's not running Directive and JoomConnect he's probably sharpening his skills as an Amateur Photographer and Filmmaker. Chris lives with his wife Charlotte and their 2 sons in Upstate NY. Visit his photography site at www.directivestudios.com.
Comments
No comments made yet. Be the first to submit a comment
By accepting you will be accessing a service provided by a third-party external to https://www.directivestudios.com/