Sony MDR-ZX100 Headphones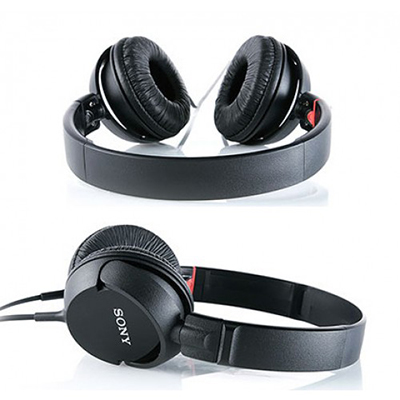 Whats a good video without good sound? Here in the studio our source of hearing is the Sony MDR-ZX100 headphones. We could be filming for hours and hours, which is another reason why we recommend these lightweight, very comfortable set of headphone for your audio. Just like almost every other headphones, the stereo mini can plug into laptops, cameras, ipads, ipods and almost anything else. We love making sure our audio is at its finest, and these headphones help us do that.
B&H Link: http://www.bhphotovideo.com/c/product/757685-REG/Sony_MDRZX100_BLK_MDR_ZX100_Stereo_Headphones.html
About the author
Chris is a hopeless Technology Fanatic, an Inbound & Outbound Marketing Expert as well as a Trusted I.T. Advisor, Web, Graphics & Software Designer. When he's not running Directive and JoomConnect he's probably sharpening his skills as an Amateur Photographer and Filmmaker. Chris lives with his wife Charlotte and their 2 sons in Upstate NY. Visit his photography site at www.directivestudios.com.
Comments
No comments made yet. Be the first to submit a comment