Speed Booster EF-M43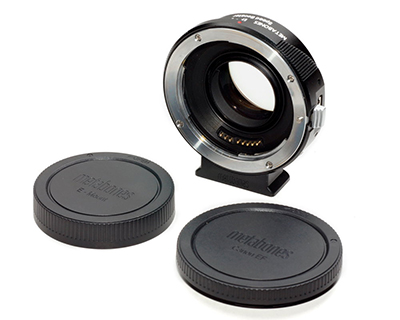 By owning a few Canon lenses, we decided to get a hold of the Speed Booster EF-M43 since we have a couple of GH4s in the studio! The speed booster, also known as a speed adapter, is powered by the camera to help adapt third party lenses to the Gh4. Even though we are highly satisfied with the lenses we have for our GH4s, we never know when we could use more of a variety.
B&H Link: http://www.bhphotovideo.com/bnh/controller/home?O=&sku=1079566&gclid=CN6Gxb_U9MYCFUoXHwod3voMrQ&is=REG&m=Y&Q=&A=details
Stay Informed
When you subscribe to the blog, we will send you an e-mail when there are new updates on the site so you wouldn't miss them.
About the author
Chris is a hopeless Technology Fanatic, an Inbound & Outbound Marketing Expert as well as a Trusted I.T. Advisor, Web, Graphics & Software Designer. When he's not running Directive and JoomConnect he's probably sharpening his skills as an Amateur Photographer and Filmmaker. Chris lives with his wife Charlotte and their 2 sons in Upstate NY. Visit his photography site at www.directivestudios.com.
Comments
No comments made yet. Be the first to submit a comment