Tuesday, 03rd October 2023
Zacuto DSLR Recoil Rig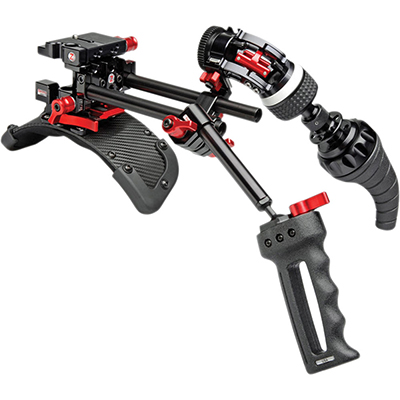 While trying to control the camera on a shoulder rig, it can be very difficult to try and focus a DSLR. We recommend this shoulder rig that helps you with that focusing problem you might be running into. The Z-drive is a universal follow focus that can change your focus by a simple turn of a dial. The Zacuto DSLR Recoil Rig comes with the handgrip kit, dslr baseplate, the Z-Drive, and of course the shoulder pad for long term shooting comfort. Not very many shots can be focused while using a DSLR on a shoulder rig, however the Z-Drive and single hand grip allows you to have complete control over both the camera and the focus.
B&H Link: http://www.bhphotovideo.com/c/product/1010705-REG/zacuto_z_drr_dslr_recoil.html
About the author
Chris is a hopeless Technology Fanatic, an Inbound & Outbound Marketing Expert as well as a Trusted I.T. Advisor, Web, Graphics & Software Designer. When he's not running Directive and JoomConnect he's probably sharpening his skills as an Amateur Photographer and Filmmaker. Chris lives with his wife Charlotte and their 2 sons in Upstate NY. Visit his photography site at www.directivestudios.com.
Comments
No comments made yet. Be the first to submit a comment