Zacuto Half Cage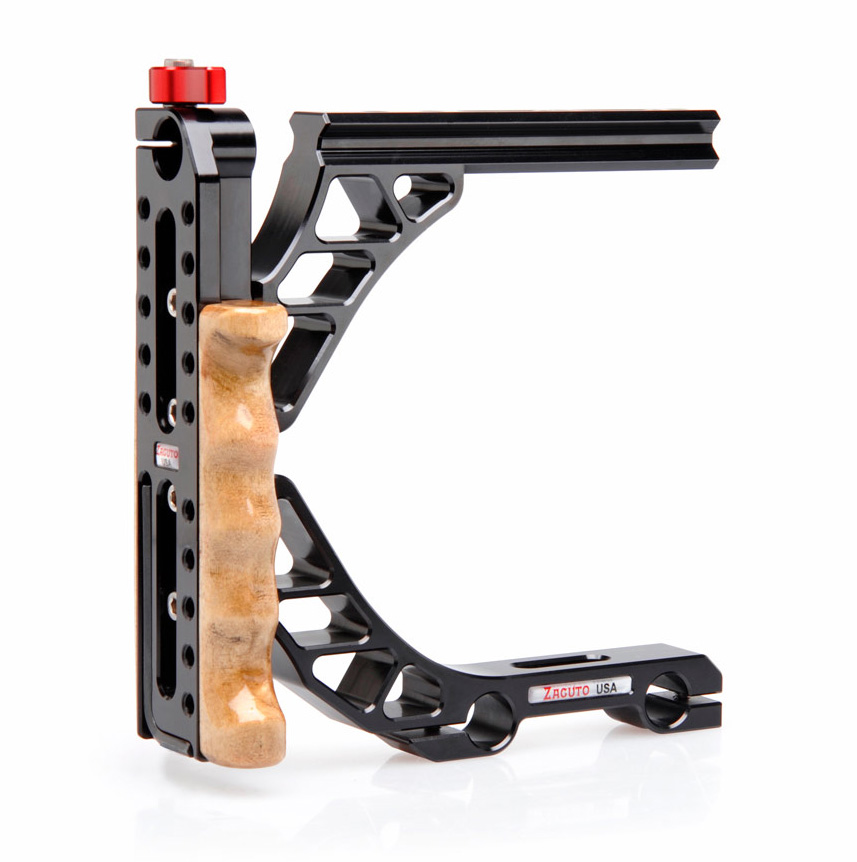 The Zacuto Half Cage is one of my favorite pieces of kit from Zacuto. I love having the handle on the side and being able to mount additional pieces via the Z Rail bar on the top to mount things like the Zacuto QR Handle and the Zacuto Axis EVF Mount. I also purchased a Zacuto Z-Rail kit to mount a light or any other accessory. The Half Cage is universal and rail mounts to our DSLR Baseplate so when we want to use a different cameras it's going to work.
I purchased this on the path of going to a "recoil" rig. Which moves the camera up on to my shoulder instead of in front of me as with the Zacuto Scorpion Rig. I love the Scorpion Rig but I think the recoil rig is where I'm going to end up. I may be selling the shoulder piece and counter weight on ebay or something. We'll see after some more use.
Below is what it will look like in a recoil configuration: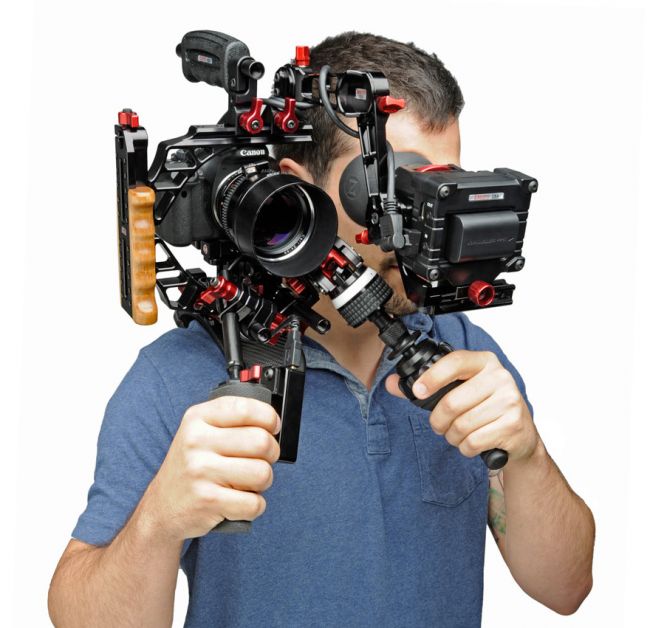 Stay Informed
When you subscribe to the blog, we will send you an e-mail when there are new updates on the site so you wouldn't miss them.
About the author
Chris is a hopeless Technology Fanatic, an Inbound & Outbound Marketing Expert as well as a Trusted I.T. Advisor, Web, Graphics & Software Designer. When he's not running Directive and JoomConnect he's probably sharpening his skills as an Amateur Photographer and Filmmaker. Chris lives with his wife Charlotte and their 2 sons in Upstate NY. Visit his photography site at www.directivestudios.com.
Comments
No comments made yet. Be the first to submit a comment